Teaching our kids…
Teaching our kids why they should believe in themselves and to also follow their dreams, will stand us ALL in good stead.
But, there are too many conflicting messages out there and so, they too, will more than likely soon find themselves (despite our best intentions) struggling to discover what it is they would be so great at doing.
As parents, we all want the best for our children. We all want them to live happy, healthy and fulfilled lives, to engage in work that allows them to use their natural gifts and abilities. Most of all, we want them to realise their full potential, find love and interact with others in an open and responsible way.
However, there is a solution… in the form of a pocket guide!

My passion in life is helping to resolve the above situation… by demonstrating how all connects (in a logical, reasonable way), the framework we all operate within and the opportunity that life affords us. I am a proud Dad of two, so I know exactly how it can be,
•    We all have potential, gifts, talents and abilities
•    We are all equal and
•    Doing the right thing is key to getting the life you want
And yes, it is all possible.
This book will back up all that you do. It is packed with answers and insights along with a logical, reasonable explanation that will also show you why you experience what you do, as well as how you can change things for the better – see reviews below.
Read the book & see for yourself – If you enjoy what you read, use and recommend on.
There is a way, there are answers and together we can also make a very real difference not only to our lives and our children's but also, to the lives of all others.
Regards & best wishes.
Noel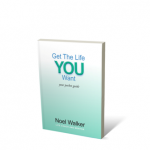 To purchase or for more info & to view the 'back cover' click here
To follow a REAL life blog – a mum of 2 and her experiences click here
.
To read Readers Reviews for the 'Get The Life You Want pocket guide' click here
To read Readers Reviews for Noels first book 'Get The Life You Want' click here
For more information on our Founder click here
On OpenLeaf www.Open-Leaf.co.uk
To follow me @GTLYW or www.facebook.com/GTLYW
To contact us click here
If you like what you have read help us spread the word because together, we really can make a very real difference.